WEBCOMIC
updates: NEVER
Monthly artist for
SLIPSHINE.
18+
REBLOG BLOG
ART TAG
Email: Chipperwhale@gmail.com
My lines are made in Open Canvas 5 with the spoon/school pen. Coloring in Paint tool sai.
I use a Cintiq 22HD.
I make enough money to support myself from slipshine, stop asking.
Commissions are CLOSED
I do not take requests.
★
Hi ovens, just wondering, how long did it take you to get use to drawing digitally?
I first started drawing with a tablet in 2004. This is the first picture I ever drew with a tablet.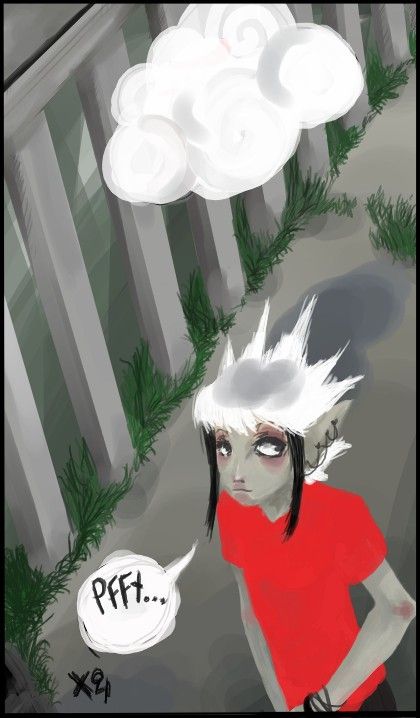 Look at it.
It's gross.
Its taken me 9 years to get to the point where I am now.